ICAHM is excited to welcome new members who have joined since 2022 and we are pleased to share some information on our new additions!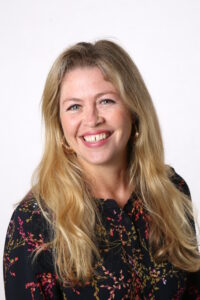 Name:  Dr.  Natali Pearson
Affiliation: Curriculum Coordinator, Sydney Southeast Asia Centre, University of Sydney
Membership Category: Expert Member
Dr. Pearson is Curriculum Coordinator at the Sydney Southeast Asia Centre, the University of Sydney, where she is affiliated with the School of Historical and Philosophical Inquiry. Her research focuses on the protection, management and interpretation of underwater cultural heritage in Indonesia. She holds a PhD in Museum and Heritage Studies (2019, USYD), a Masters of Museum Studies (2013, USYD), a Masters of Arts in Strategy and Policy (2006, UNSW Canberra) and a Bachelor of Arts (Asian Studies) with First Class Honours in Indonesian and History (2002, UNSW Sydney).
Natali's first book, Belitung: The Afterlives of a Shipwreck, will be published by University of Hawai'i Press in 2022. She is co-editor of Perspectives on the Past at New Mandala and a regular contributor to the media, including Channel News Asia, The Jakarta Post and The Conversation. Natali has worked at the Asia Society's galleries in New York and Hong Kong, and as a consultant to the Asia Society Arts & Museum Summit. She is an alumni of the Australian Consortium for In-Country Indonesian Studies (2000) and the Asialink Leaders Program (2009). Prior to this, she worked in Asia-focused defence and anti-money laundering / counter-terrorism financing roles in the Australian federal government. You can follow her on Twitter: @sea_greeny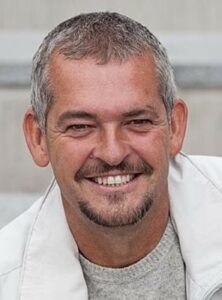 Name:  Dr. Miguel Ángel López Marcos
Affiliation: Conservation Archaeologist, Curator, Stone Conservator and Heritage Impact Assessor, Spain
Membership Category: Expert Member
Miguel Ángel specializes the last 35 years in the development and application of techniques of prospecting,  excavation and archaeological documentation, in the study of traditional and historical construction materials and techniques, in the study of vernacular architecture, and in conservation and restoration of the built heritage.
He has participated and participates in national and international research projects and he gave lectures and teaching in numerous Spanish and foreign centers.
He has directed or executed in more than 70 research projects related to cultural heritage in Spain, Italy, Morocco and Egypt.
He has dedicated all his work experience to wealth management, having published articles on these topics.