Upcoming Events
Research, Education and Training
Funding and Scholarship Opportunities


Upcoming Events
ICOMOS International Wood Committee Symposium « A focus for Africa »
Dates: January 23 – 28 2019
Place: Addis Ababa, Ethiopia
Programme
Essential Information
Booking form
Background Information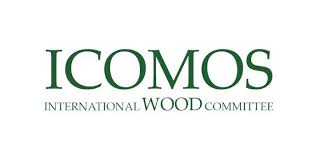 Conference: Ethnography With a Twist

Dates: February 12 – 14 2019
Place: Jyväskylä (Finland)
Abstract Deadline: 31 AUGUST 2018
https://www.jyu.fi/ethnotwist
The conference will bring together researchers from diverse disciplines in the humanities and social sciences. We welcome papers and panels that explore ethnographic research from a wide range of perspectives that reflect the variety of backgrounds and/or address personal and affective experiences of the researchers.
If you are interested in presenting a paper or a poster, or proposing a full panel (including 3–4 papers), or an experimental ethnographic session/workshop, please submit an abstract of 250 words, including 4–6 keywords, the title, the author(s)' name(s), affiliations, and contacts by 31 AUGUST 2018 to the conference organizers' at email address: ethnotwist@jyu.fi. Please see more instructions about abstract submission at https://www.jyu.fi/ethnotwist.
More information: Ethnography with a Twist_CfP_ FINAL
Conference: Religious and Pilgrimage sites – Conservation challenges
Dates: 28 February – 1 March 2019
Place: Florence, Italy
Abstract Deadline: 20 December
https://www.lifebeyondtourism.org/events/religious-and-pilgrimage-sites-conservation-challenges/
The aim of the conference is to discuss the notion of Religious and Pilgrimage sites and in particular, the forms of their protection, conservation, management and interpretation.According to the topic of the conference the presentations should lead to conclusions, which can be used to develop the theory and practice of conservation, protection and interpretation of sites of religion and pilgrimage.
Organized by the ICOMOS ISC on Places of Religion and Rituals, the ICOMOS ISC for Theory and Philosophy of Conservation and Restoration and the Fondazione Romualdo Del Bianco-Life Beyond Tourism
Conference: The Thrill of the Dark: Heritages of Fear, Fascination and Fantasy
Dates: 25-27 April 2019
Place: Birmingham, UK
Abstract Deadline: 31 October
www.thethrillofthedark.wordpress.com
heritageconference@contact.bham.ac.uk
Darkness is a complex concept. In a real and a metaphorical sense it invites contemplation and imagination of the sad, the unknown, the fearful and unwholesome desires. At the same time it is thrilling and strangely attractive, playing with deep and persistent cultural and metaphysical tensions of good and evil, right and wrong. Darkness provides space for hiding but also for exploration; it holds the potential for acceptance, forgiveness, or reconciliation for the haunted. Despite our apparent fear of the dark and the risks it hides, it nonetheless holds a powerful fascination which is evident in many aspects of popular culture.
This conference seeks to explore the multiple relationships we have with the concept of darkness with reference to the legacies we create from it. How is the thrill of darkness expressed through the widely framed notion of heritage? How do we experience, negotiate, represent, commodify, valorize or censor the heritages of darkness? What and where is the thrill of the darkness and how is it negotiated across cultures, generations and gender? Why does the dark fascinate us so?
We invite researchers from the fullest range of disciplinary perspectives to consider these and other questions in an open-ended and thought-provoking manner.  Please submit a 300-word abstract of your intended talk no later than October 31stvia our online submission platform: www.universityofbirmingham.submittable.com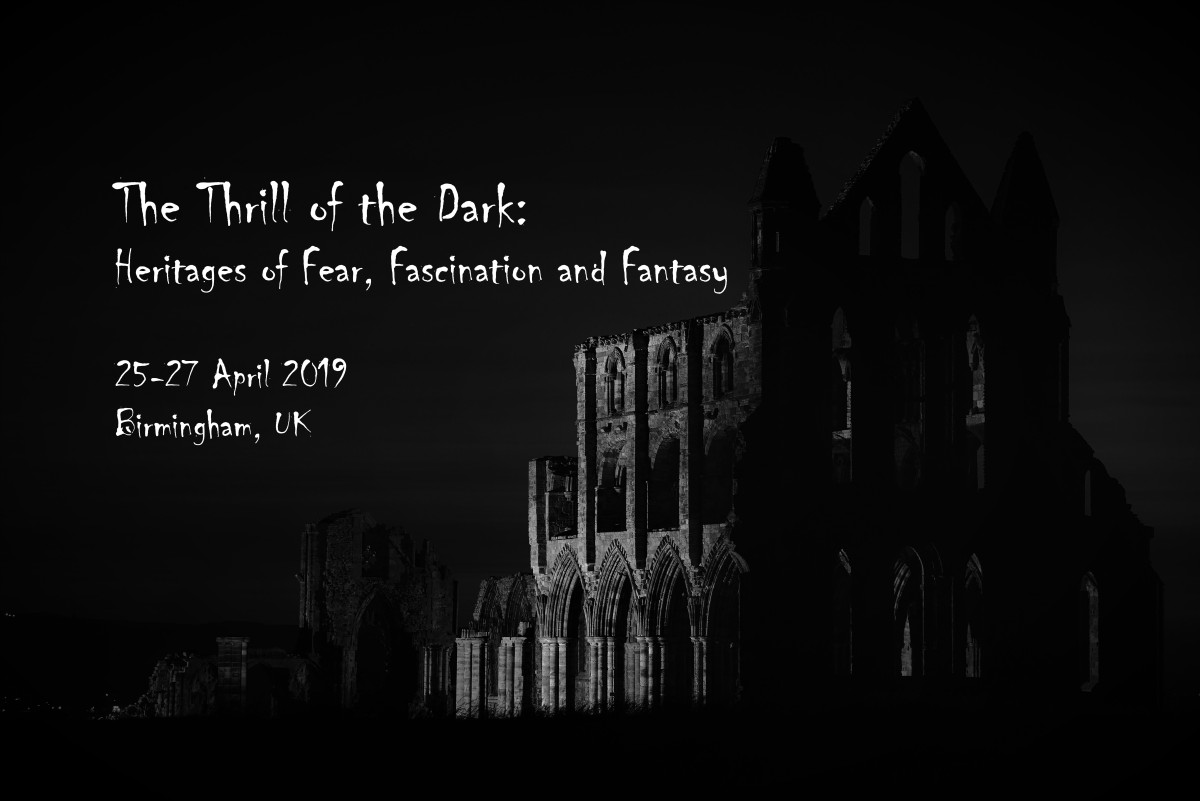 Save the date! International Scientific Symposium on Safety in Heritage
Dates: 7 to 9 May, 2019
Place: Madrid, Spain
Abstract Deadline: 15 January
Website/Site web :  www.safetyinheritage.com
Organized by: EKABA Foundation.
The Symposium will focus on safety in cultural assets, paying special attention to visitors. The Symposium key speakers will be: Glenn Boornazian, Joäo Carrilho da Graça, Mohamed Es Semmar, Jose María Ezquiaga, Gunny Harboe, Ward Miller, Pedro Salmerón, Eduardo Souto de Moura, Ana Tostões, Gabriel Ruiz Cabrero and Antoine Wilmering.
For more information, including the updated program, as well as for those who might be interested in attending and as there are limited places, please register through the symposium web page.
Conference: SENSE AND SUSTAINABILITY – International Conference on Archaeology and Tourism
Dates: 6 – 5 May
Place: Zagreb, Croatia
Deadline call for sessions, roundtables and workshops: 10 January 2019.
Website: https://zagrebarchaeologytourism.com/
Organised by the European Association of Archaeologists (EAA) and the The Archaeological Museum in Zagreb
The Conference seeks to bring together experts and practitioners from tourism and archaeology alike from all over the world. It will provide a forum for the discussion of topics related to the sustainable management and use of archaeology in heritage tourism, opening the door to a variety of perspectives that will reflect current theoretical and practical experiences across the stakeholder spectrum.
The Conference is centred around four main themes:
Heritage in tourism destination management
Sustainable development, archaeology and tourism
Tourism and archaeological heritage management in Protected areas, World heritage sites and National parks
Cultural routes
To facilitate a more in-depth exploration of each of these broad themes, we encourage you to contribute to the discussion by proposing a session, roundtable or workshop of your own choosing.

Conference GEORES  2019  – Geomatics and Restoration
Dates: 8 – 10 May
Place: Milan, Italy
Extended abstract submission : 11 January 2019
Young Researcher Workshop : 6-7 May 2019
Website: http://www.geores19.polimi.it/
Main topics for abstract submission include (but are not limited to):
HBIM – LOD, LOI, LOG, LOA. Modelling, object libraries, thematic mapping, data analysis and content enrichment
Monitoring&Restoration: Built Environment and Infrastructures
Open standards, ontologies, vocabularies, semantics and Big Data Hubs for Cultural Heritage knowledge
Interactive content based VR/AR/Virtual Museum
Low-cost sensors and new algorithms in cultural heritage digitization
Landscapes and needs of multi-temporal data collection
Preservation, climate change, hydrogeological and seismic risk and resilience management for Cultural Heritage and Built Environment
Archaeology, data analysis, informative models and systems
International Conference "Water as Heritage"
Dates: 27 to 31 May 2019
Place: Taiwan
Abstract Deadline: 31 October
Website/Site web :  www.water-as-heritage2019.org.tw
Contact : water.as.heritage2019@gmail.com
The Water-as-Heritage International Conference is not a one-off event, but rather part of a series of activities aimed at better connecting heritage organisations and wider water sector industries, regional interests, and communities.
The Conference is the third in a series concerned with the broad topic of 'Water and Heritage for the Future'. The previous conferences took place in Amsterdam (2013) and Delft (2016) . Beyond explorations of the topic, the conferences are supporting the proposed creation of an ICOMOS International Scientific Committee on Water and Heritage for the Future. This proposal was supported at a meeting of the ICOMOS Scientific Council held in Delhi, India, in December 2017.
The 2019 Water-as-Heritage Conference is also part of a longer agenda of conferences, symposia, and meetings that will consider the topic of 'Water and Heritage for the Future'.
Research, Education and Training
PhD Fellowship Position at the UNESCO Chair on Digital Cultural Heritage at the Cyprus University of Technology
Applications are invited from candidates who possess the necessary qualifications in order to fill one (1) full time Marie S. Curie Early Stage Researcher (ESR) Fellow Position in the newly established UNESCO Chair on Digital Cultural Heritage / Digital Heritage Research Lab of the Cyprus University of Technology (CUT – https://www.digitalheritagelab.eu/) in the research field of Enrichment of 3D volumetric objects with Metadata and Semantics in Cultural Heritage: The selected Marie S. Curie ESR will work for thirty six (36) months within the H2020 Initial Training Network CHANGE Marie S. Curie ITN Project (http://change-itn.eu/), an EU-funded programme bringing together eight (8) leading European Institutions as full beneficiaries and ten (10) other as partners in a transnational network, aiming at implementing a multidisciplinary and intersectorial research and training programme between academic, research and the industrial partners.
Description:
Cultural Heritage (CH) is an integral element of Europe, vital for the creation of a common European identity and one of the greatest assets for steering Europe's social, economic development and job creation. However, the current research training activities in CH are fragmented and mostly designed as single-discipline, failing to cover the whole lifecycle of Digital Cultural Heritage (DCH) research, which is by nature a multi-disciplinary and intersectorial agenda. The CHANGE project will train a new generation of early stage researchers towards a common goal, namely the assessment of changes in tangible cultural heritage objects and their monitoring in the atmosphere and/or during their conservation treatment, using multimodal imaging techniques to complement more traditional analytical techniques. Their research will consist in optimising capture of data and their analysis, visualisation and management, to ensure a better documentation and long-term preservation of our common European cultural heritage. This work will be carried out within an interdisciplinary environment involving five (5) CH and four (4) ICT beneficiary institutions as well as nine (9) CH, ICT and industrial partners from eight (8) EU countries.
More information: https://www.digitalheritagelab.eu/news/job-opportunites-fellowships/eu-h2020-era-chair-digital-cultural-heritage-mnemosyne/
Workshop Ancient Architectural Repairs and Restorations in the Greek World from the Classical to the Imperial Period
Where: University of Oxford, Wolfson College
When: Thursday 28 February – Friday 1 March 2019
This workshop will bring together experts from different backgrounds in order to address technical as well as institutional aspects of ancient building repairs. Interdisciplinary approaches are especially needed in the field of ancient restorations. For this reason, we welcome papers not only by classical archaeologists and historians but also by conservators, geologists and chemists that work on relevant subjects, regardless of their career stage.
More information: http://www.fasticongressuum.com/single-post/2018/12/01/CALL-27122018-Ancient-Architectural-Repairs-and-Restorations-in-the-Greek-World-from-the-Classical-to-the-Imperial-Period—Oxford-England
Funding and Scholarship Opportunities