ICAHM is excited to welcome new members who have joined since 2019 and we are pleased to share some information on our new additions!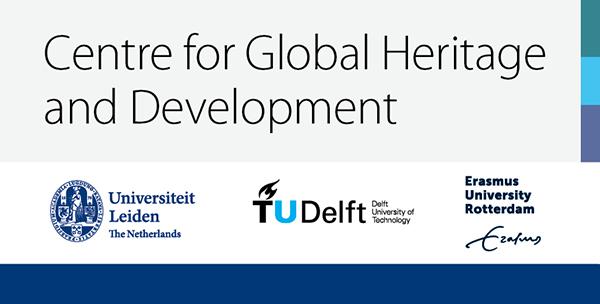 Name: Leiden-Delft-Erasmus Centre for Global Heritage and Development
Membership Category: Institutional Member
The Leiden-Delft-Erasmus Centre for Global Heritage and Development is a joint cooperation between Leiden University, Delft University of Technology and Erasmus University Rotterdam based at the Faculty of Archaeology in Leiden.
The Centre uses its interuniversity and interdisciplinary status to go beyond the traditional study of heritage, by focusing on how heritage relates to cultural, social and environmental developments and decisions. We focus on three themes: Environment (1), Threat (2) and Identity (3) and look at matters such as how cities use heritage for branding and planning purposes, which techniques (machine learning, satellite imagery, 3D-scanning) can be used to detect, monitor and protect heritage and which sustainable materials can be used to preserve a historic ship.
Besides research, we set up multidisciplinary education and training from bachelor to professional development. For people who have difficulty getting access to university, we created a MOOC on raising awareness of threats to cultural heritage and the institutional networks involved. In 2021 we plan to offer two courses related to heritage management (i.e. Landscape Biographies and Heritage Impact Assessment).
Our Centre has a large network spanning both academia and the professional field. We have an MoU with ICCROM and we host the Shared Heritage focus group of ICOMOS Netherlands. Our Centre is rooted in Leiden and was an initiative by the late Prof. Willem Willems.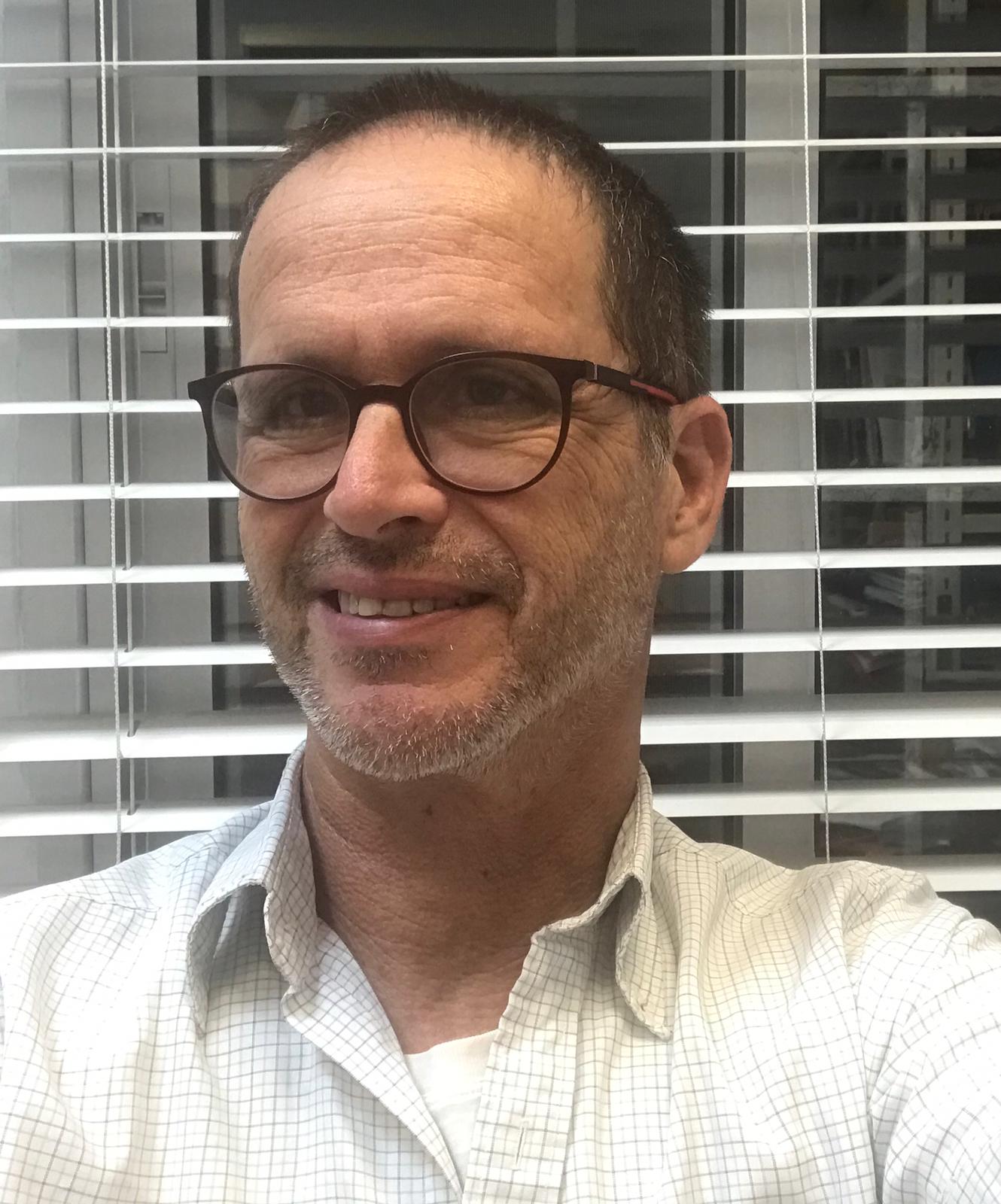 Name: Eran Mordohovich
Affiliation: Israel Antiquities Authority
Membership Category: Expert Member
Eran Graduated (B.Arch) at the Technion, Israel Institute of Technology (1996). Cum Laude. His M.Sc in Conservation of Historic Buildings and Towns (Raymond Lemaire Center for Conservation, Catholic University of Leuven, Belgium, 2005). Magna Cum Laude
Eran Works as an architect for 23 years on various planning architecture, urban design and conservation projects in the Israel and in Belgium. Since 2011 he worked for seven years as a Conservation planner and adviser at the Conservation Department of the Israeli Antiquities Authority (IAA). Among the sites recently planned and supervised: Acre, Jerusalem, Safed, Tel Dor, Bet Shean, Tel Megiddo, Tel Afula, Yodfat, Magdala, Hippos, Caesarea Philippi (Baniyas) and many more.
Currently serves as the Northern Region Architect at the Israel Antiquities Authority (since December 2017). Within this capacity responsible for archaeology protection and conservation statutory procedures.
Since 2010 Eran Teaches Architecture and Conservation at the Technion – Israel Institute of Technology, Haifa, and was a Visiting lecturer in Italy (Politecnico Di Milano) and Belgium (St. Lukas Architecture School, Brussels).
He has been a member of ICOMOS since 2011. Member of the board since 2016 and Since November 2018 – Chairperson of the board ICOMOS Israel.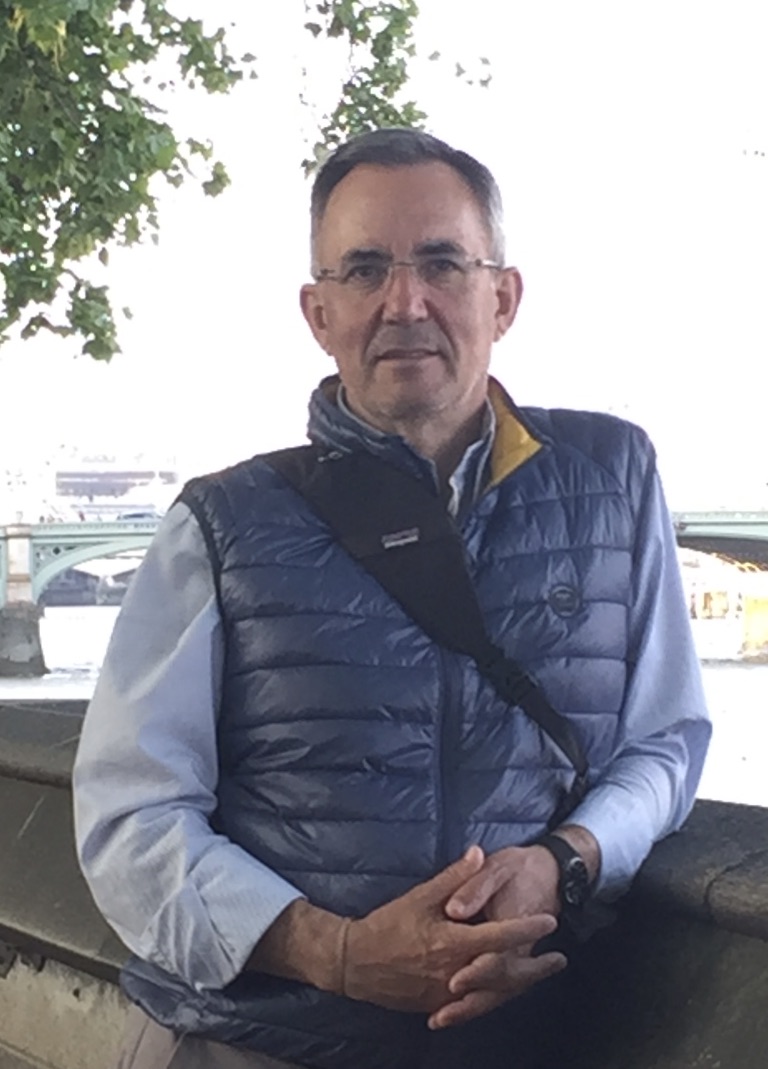 Name: J. Javier Fernández Moreno
Affiliation: General Directorate of Cultural Heritage. Comunidad Autónoma de Castilla y León (Spain)
Membership Category: Expert Member
PhD from the Complutense University of Madrid, and archaeologist of the Autonomous Community of Castilla y León since 1987, held different administrative positions as technician and team manager in the field of managing archaeological and historical heritage in general. In that Autonomous Community he has been responsible for cultural institutions: archives, libraries and museums, and director of the Center for the Conservation and Restoration of Cultural Assets. His experience in museums was expanded with direct management, being director of the Archaeological Museum of Asturias and responsible for the Regional Museums of Castilla y León. He also has a long career in archaeological research, specifically in prehistoric rock art and in the Bronze Age in the interior of the peninsula, on which he wrote his Doctoral Thesis. Regarding dissemination, he participated in the program of archaeological classrooms (interpretation centers) of various archaeological sites, highlighting those of Atapuerca and Numancia, being co-author of the visit guides of both sites and the Siega Verde rock art complex.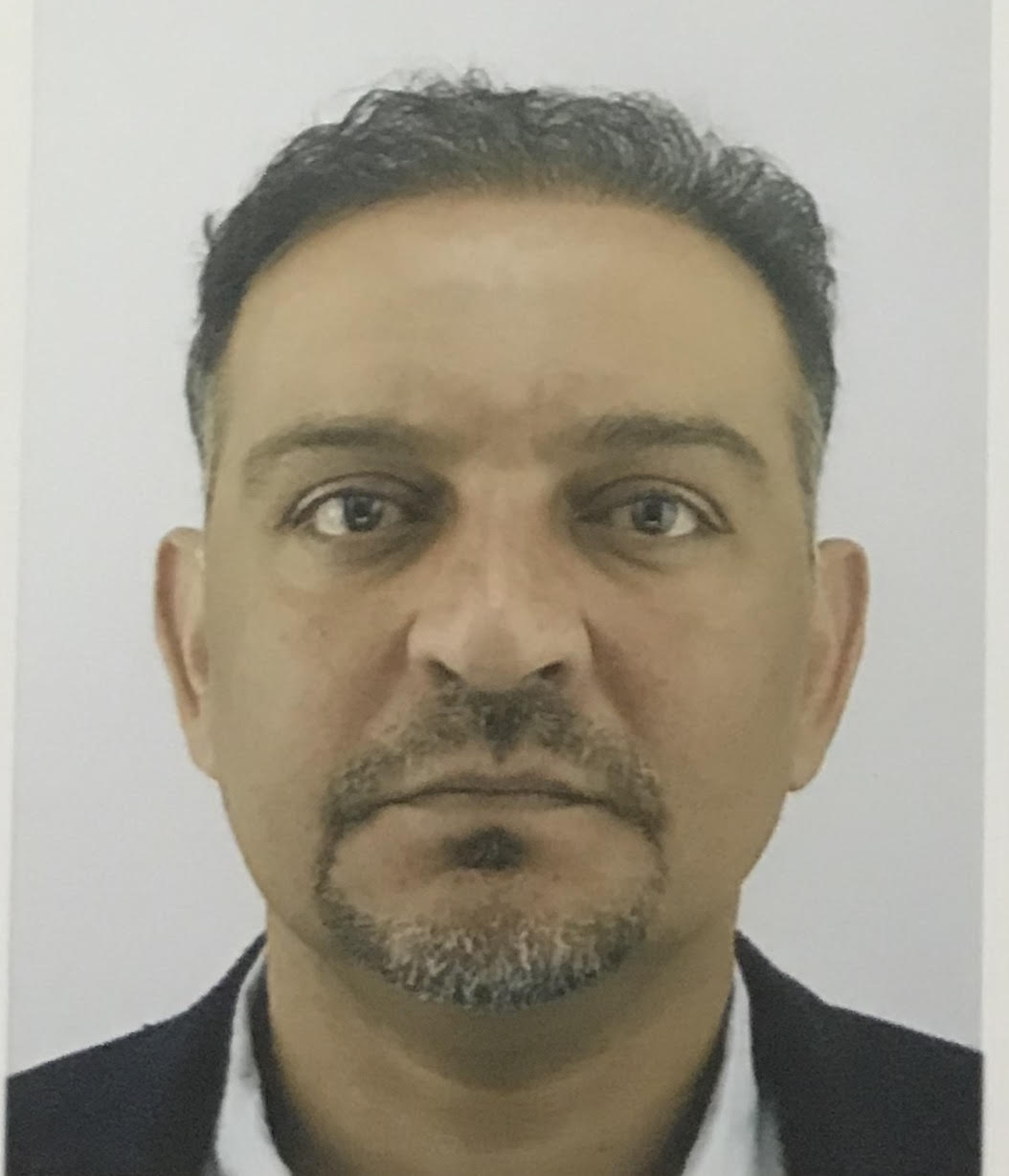 Name: Anas Al Khabour
Affiliation:  Lund University, Sweden
Membership Category: Expert Member
Dr Anas Al Khabour was Director of Archaeology and Museums of Raqqa Governorate, Syria from 2006 to 2008. Before the conflict in Syria he worked on several joint archaeological expeditions, including the Syrian-Japanese project at Bishri Mount, the Syrian-German project at Rusafa (Sergiopolis), the Syrian-Dutch project at Tell Sheikh Hasan, the Syrian-American project at Tell Zeidan and the Syrian-Italian project at Arslan Tash. From 2003 to 2008, he was the director of the National Museum of Raqqa, Syria.
He worked for the Syrian Cultural Sector in Madrid between 2008-2012. After that he worked as a researcher and lecturer in different European universities: University Santiago de Compostela (Spain)- Gothenburg University (Sweden)- Université Libre de Bruxelles (Belgium). He was the curator of the Ancient Middle East collection at the National Museum in Sweden. Currently, Al Khabour works for Lund University in Sweden and teaches Museum and Object- Based Learning and cultural heritage studies.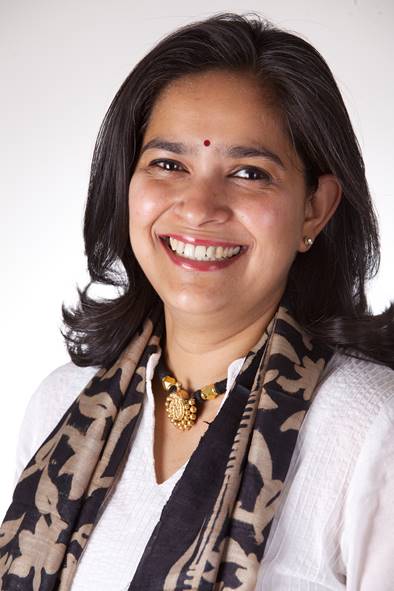 Name: Radhika Dhumal
Affiliation:  Conservation Architect, Curator, Stone Conservator and Heritage Impact Assessor; Principal Architect and Partner, The Architectural Studio, India; Proprietor, Limited Edition, India
Membership Category: Expert Member
As a consultant conservation architect (2010-2015) at the Archaeological Survey of India in New Delhi, she dealt with issues related to the conservation of the UNESCO World Heritage Properties in India, such as the preparation of periodic reports (Cycle II) and management plans, as well as the preparation of nomination dossiers for sites to be inscribed to the World Heritage List. She has also involved in architectural conservation projects, such as the Golden Fort of Jaisalmer, Champaner Pavagadh Archaeological Park and others in Western India. She is practicing mainstream architecture, as Partner and Principal Architect at 'The Architectural Studio' since 2004; she was involved in the preparation of the management plans of the Red Fort in New Delhi, Champaner Pavagadh Archaeological Park in Gujarat and participated in various architectural conservation projects in India. One of her passions is graphic printmaking and is a proprietor at the 'Limited Edition'; which essentially does projects with Contemporary Indian Artists to produce world class graphic prints. Radhika has been trained for Management of Cultural Heritage and Heritage Impact Assessment by ICCROM (Italy) and UNESCOs WHITRAP (China); trained Stone Conservator by ICCROM (Italy). She has published papers on Conservation at International forums. She is an individual member of the ICOMOS India ever since its inception; 'Fellow' at the Indian Institute of Architects and registered with the Council of Architects. She lives in New Delhi.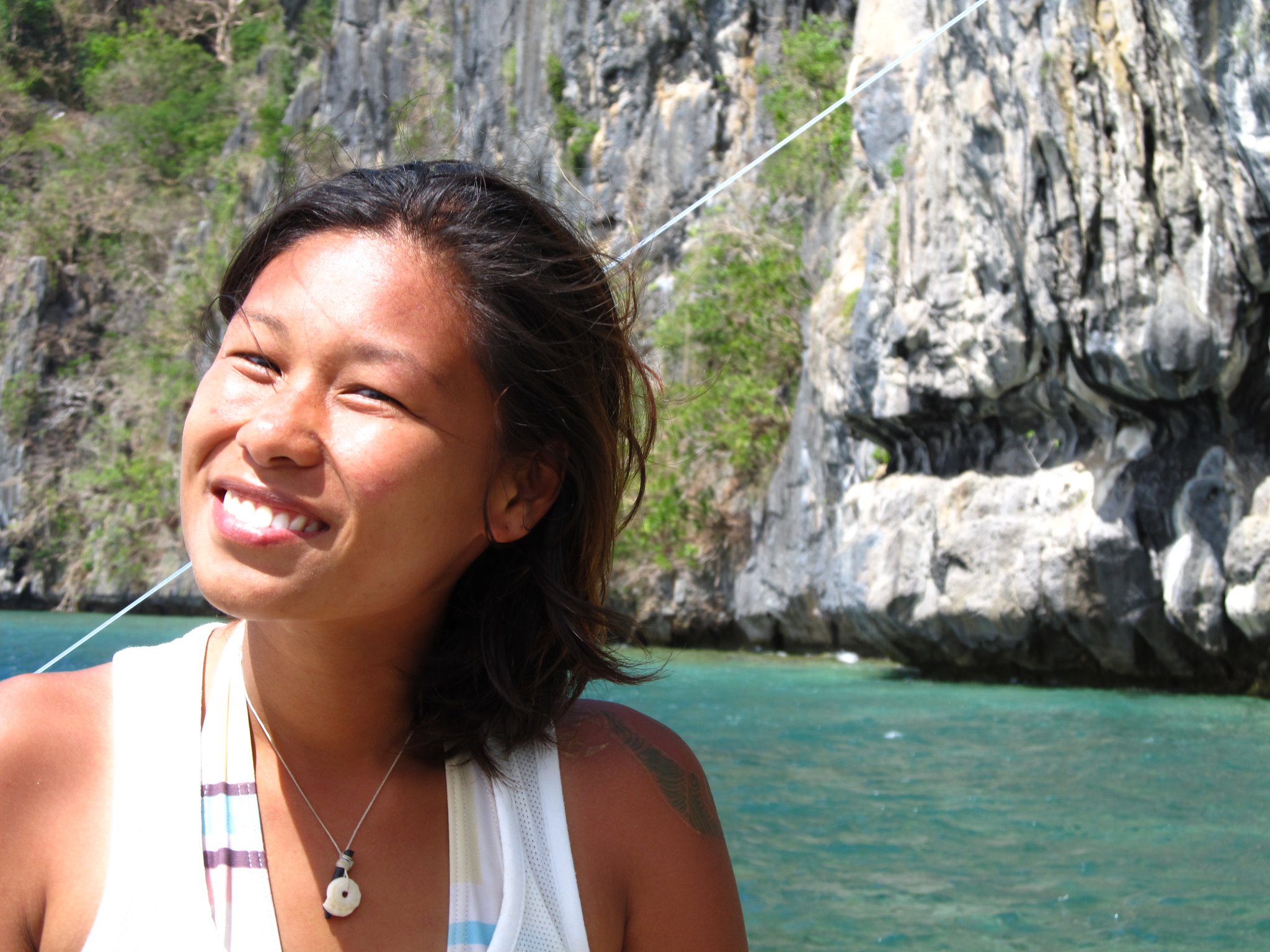 Name: Kate Lim
Affiliation: Institute of Geographical Science, Freie Universitat, Berlin
Membership Category: Associate Member
Kate is currently a Ph.D. student taking up Physical Geography at the Freie Universitat Berlin. As a Filipino archaeologist, she sits as a board member of several heritage groups such as the Kapisanan ng mga Arkeologist sa Pilipinas Inc. [KAPI] (Society of Archaeologists in the Philippines), Tuklas (Discover) Pilipinas Society, and Artists' Welfare Project, Inc. Kate provides the program direction of Tuklas, a non-profit organization composed of archaeology students and young professionals that apply discovery learning and community engagement principles to mainstream archaeology lessons in the country and learn from its experience and practical applications. As a development worker, she also has experience in working for non-profit and government organizations particularly on issues concerning Indigenous People, the environment, tourism, and the Filipino art community.
Her on-going research examines the risks and vulnerabilities of heritage systems in the Philippines given climate change, various anthropogenic activities, and coastal hazards. As an action-oriented research, she hopes to develop and illustrate an impact scale of risks to cultural landscapes and demonstrate how heritage values and perspectives can improve in framing disaster risk reduction management plans.
Advocacies: ocean and marine wildlife conservation, Indigenous Peoples' rights and welfare, cultural regeneration, and the ethical promotion and protection of the Philippine creative industries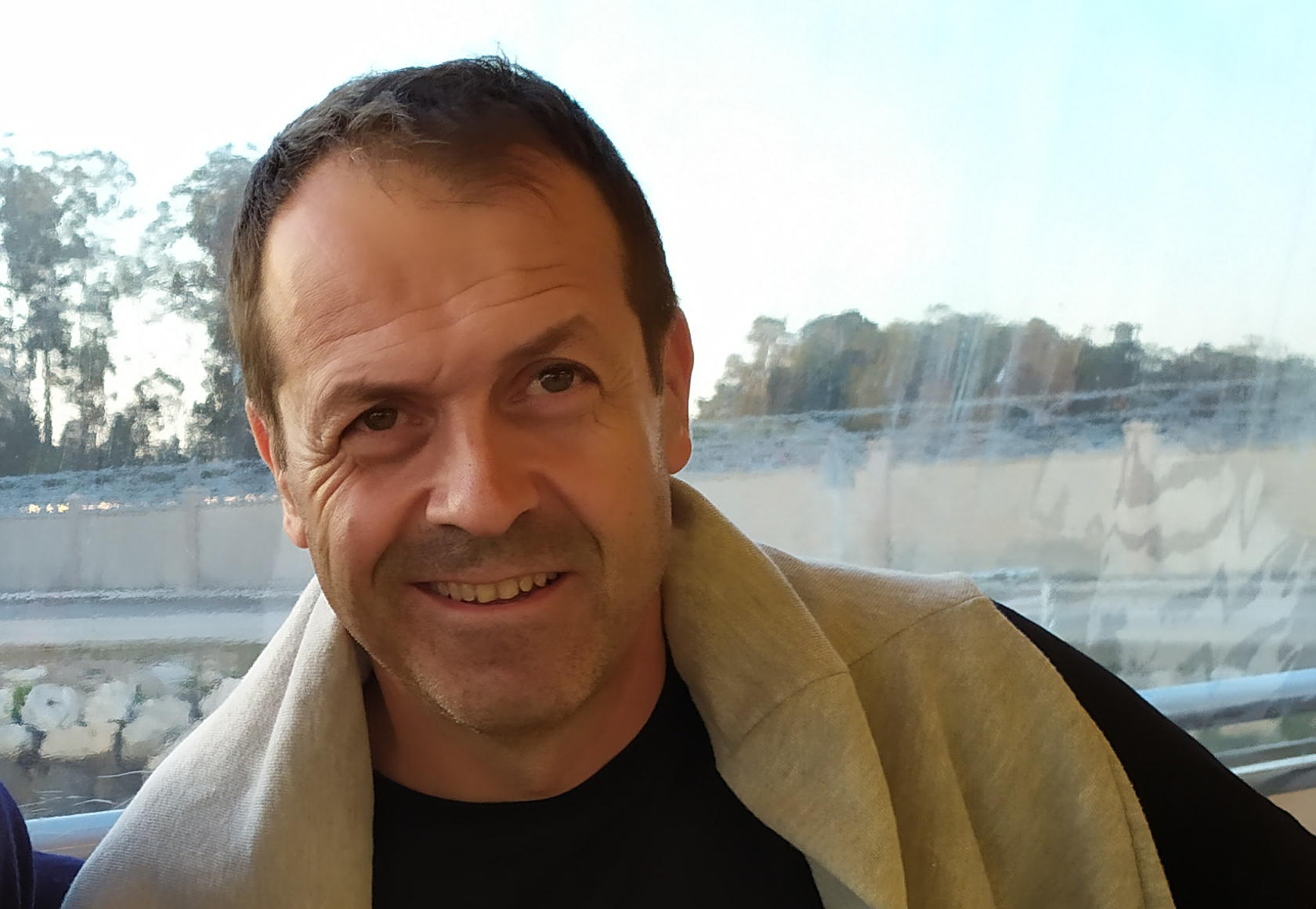 Name: Ángel Hervás Herrera
Affiliation: Researcher at e.g. Archeology Laboratory, Heritage and Emerging Technologies of the University of Castilla-La Mancha (Spain)
Membership Category: Expert Member

Miguel Ángel is a professional archaeologist and holds degrees in Geography and History from the Complutense University of Madrid, and PhD from the University of Castilla-La Mancha (Spain) with a Doctoral Thesis on restoration of built heritage. He is secretary of the
Spanish Association of Medieval Archeology, member of the Editorial Committee of the magazine Boletín de Arqueología Medieval Española, and is part of the research teams of Global Digital Heritage (USA), of the Archaeological Research Center of the Isthmus-El Caño Foundation (Panama), and of the Archeology Laboratory, Heritage and Emerging Technologies of the University of Castilla-La Mancha (Spain). Miguel Ángel specializes in the development and application of techniques of prospecting, excavation and archaeological documentation, in the study of traditional and historical construction materials and techniques, in the study of vernacular architecture, and in conservation and restoration of the built heritage. He has directed or participated in research projects related to cultural heritage in Spain, Italy, Portugal, Morocco, Saudi Arabia, Turkmenistan, United Arab Emirates and Panama.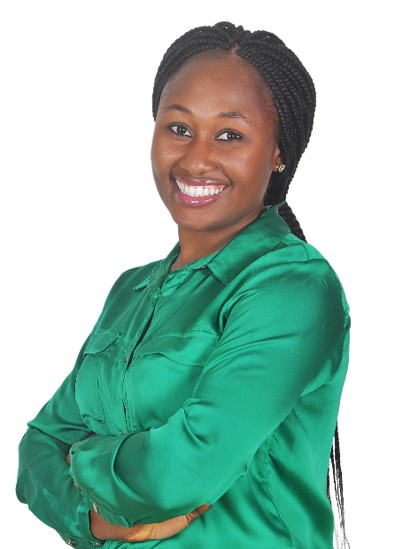 Name: Na'ankwat Kwapnoe
Affiliation: Assistant Lecturer, Department of Archaeology and Heritage Studies, University of Jos, Nigeria
Membership Category: Associate Member
"Na'ankwat Yola Kwapnoe is an Assistant Lecturer in the Department of Archaeology and Heritage Studies, University of Jos, Nigeria. She has a bachelor of art's  and master of art's degrees in Archaeology  from Ahmadu Bello University Zaria, Nigeria. Her current research is focused on some hill settlements which form a cultural landscape on the southern Jos Plateau in north central Nigeria.
She is interested in the following research areas: Field and public archaeology, cultural heritage, living cultures, landscape archaeology, environmental archaeology, living cultures and traditional architecture."
Name: Ana Yáñez
Affiliation: Doctor of Law and Professor of Administrative Law at the Faculty of Political and Social Science of the University Complutense of Madrid
Membership Category: Expert Member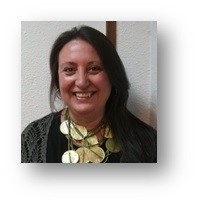 Ana Yáñez is a Doctor of Law and Professor of Administrative Law at the Faculty of Political and Social Science of the University Complutense of Madrid since 2000. She has more than twenty years of experience in the management of historical goods, having directed the Fundación de Casas Históricas y Singulares [Foundation of Historic and Singular Houses] and the Legal Area of the ​​public company Madrid Destino. She is a specialist in Cultural Heritage Law and Museums and in the legal regime of non-profit entities. Much of her research and interest focuses on the fight against plunder and illicit trafficking of archaeological assets, in the valuation of damages caused to heritage archaeological and procedural activities to prove illegal activities against these goods, having published numerous books and articles on these topics. She has participated and participates in national and international research projects and she gave lectures and teaching in numerous Spanish and foreign centers.
Since 2018 is the Secretary-General of ICOMOS Spain and Nemesis, Asociación para la investigación y defensa del Patrimonio Cultural contra el expolio y el tráfico ilícito [Association for the Research and Defense of Cultural Heritage against Looting and Illegal Traffic].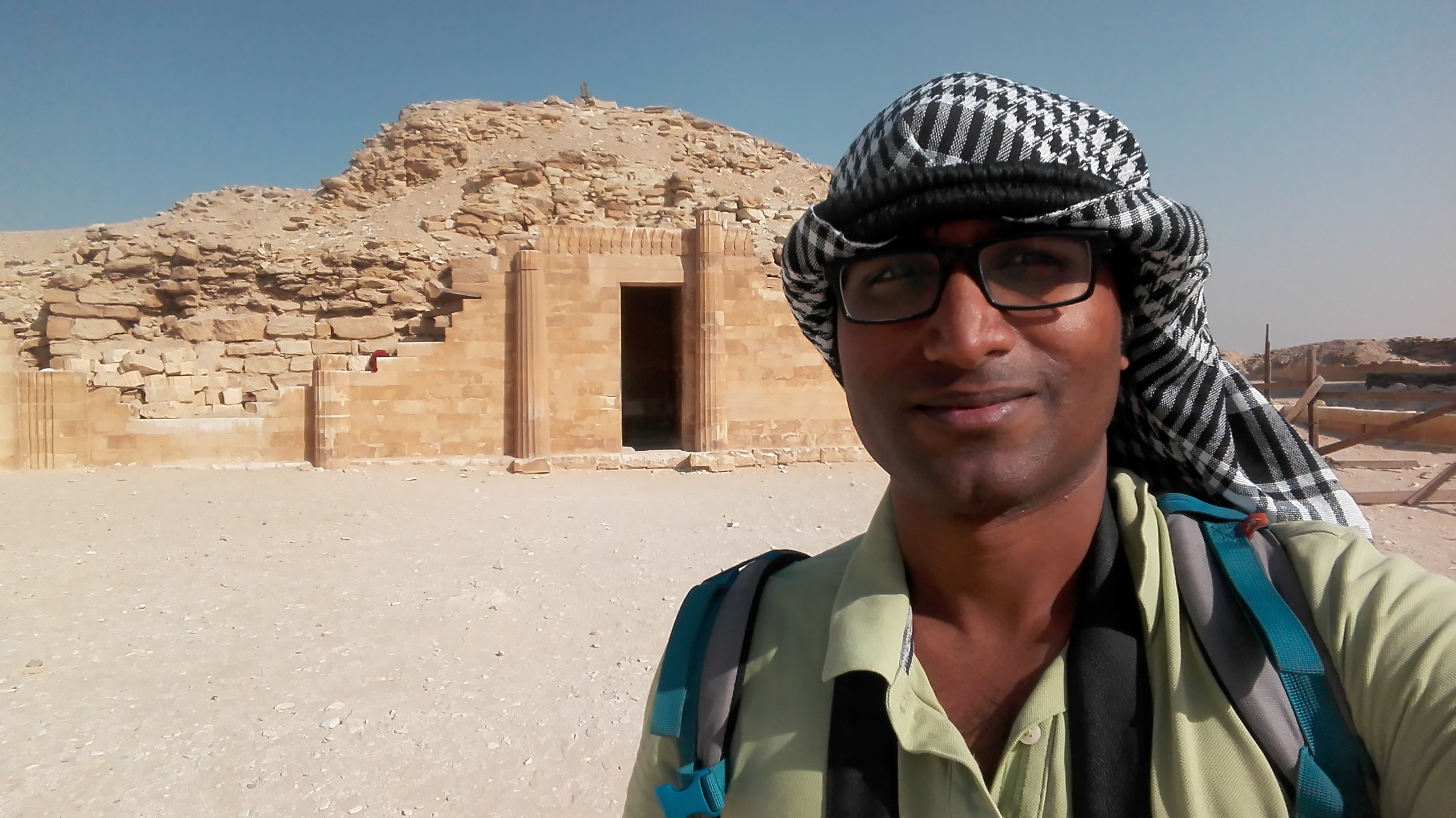 Name: Mohammad Abu Al Hasan
Affiliation: Master student at Brandenburg University of Technology
Membership Category: Associate Member

An archaeologist and heritage professional from Bangladesh, completed bachelor and Master degree 0n Archaeology in 2013 and then a MPhil on archaeometallurgy and Islamic numismatics in 2017 from Jahangirnagar University, Bangladesh. He has worked at the International Centre For the Studies of Bengal Art (ICSBA) as Research Officer for two years and at the Bangladesh Bank Taka Musuem for three years. Besides, he has also worked at the Egyptian Museum Cairo in Egypt and the Bolgar Historial and Archaeological Complex in Russia. Currently, he is doing a Research Master's on Heritage Conservation and Site Management from the Brandenburg University of Technology and writing a thesis on Antarctic Heritage. His prime interests are managing the authenticity of archaeological sites, interpretation, presentation, and marketing of sites and museums and UNESCO World Heritage Nominations of Cultural Heritage.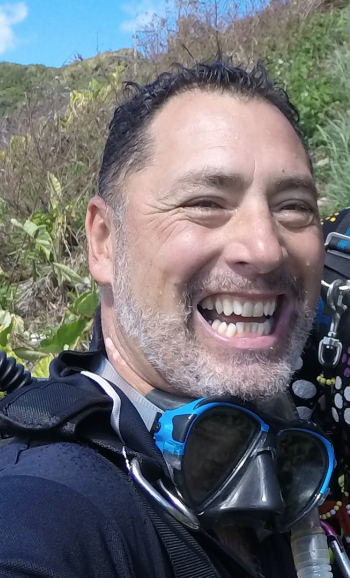 Name: Andy Viduka
Affiliation: Assistant Director Maritime Heritage, Australian Government
Membership Category: Expert
Andy Viduka is a maritime archaeologist and conservator employed by the Australian Government as the Assistant Director Maritime Heritage. In this role he administers the Australian Government's Underwater Cultural Heritage Act 2018, which he co-drafted, coordinates Australia's Historic Shipwrecks Program and leads Australia's consideration of ratification of the UNESCO 2001 Convention on the Protection of the Underwater Cultural Heritage. Andy provides strategic and professional advice about heritage management to organisations throughout Australia and works collaboratively with international colleagues to protect underwater cultural heritage in the Asia and Pacific Region.
Andy was for six years the ICOMOS – ICUCH Asia-Pacific Regional Bureau member (2013-2019), is a Councillor of the Australasian Institute for Maritime Archaeology (AIMA), a member of the Australian Citizen Science Association, a Research Associate of Flinders University Archaeology Department and a foundation member of the research group Wreck Check Inc. In conjunction with these activities Andy is actively involved in maritime archaeological projects and capacity building training in the Indian Ocean Region, South East Asia and the Pacific Region. Andy is a PhD candidate in archaeology at the University of New England and is the founder of GIRT Scientific Diver, a no-impact citizen-science project that aims to train members to systematically document observable physical and natural features of historic shipwrecks, in an open sea water environment, to facilitate their ongoing protection and management.
Research Interests
Linking community outcomes with the discovery and protection of underwater cultural heritage.
Underwater cultural heritage management.
Shipwrecks of significance to Australia's history.
Bronze age maritime trade and exchange in the Eastern Mediterranean, particularly Cyprus.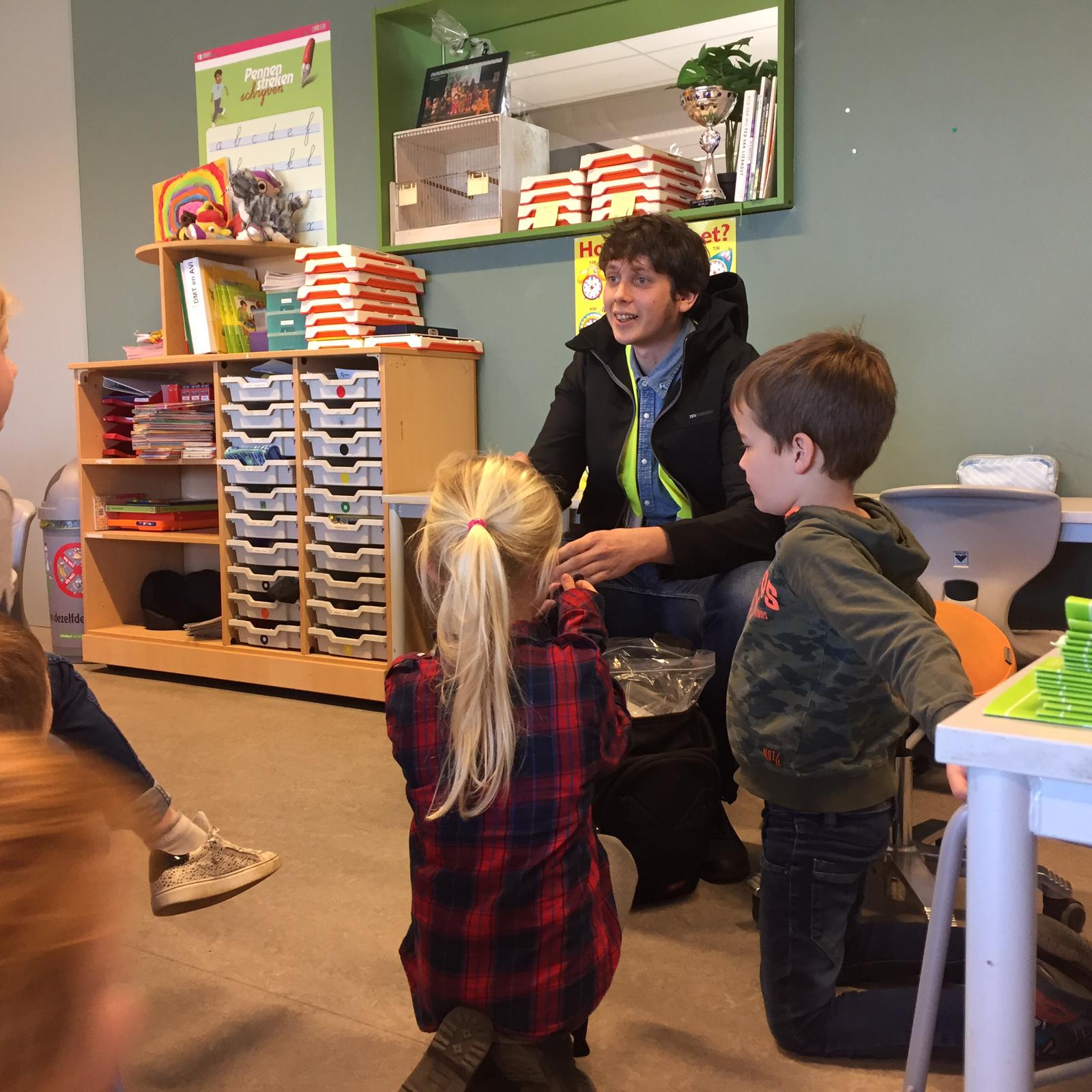 Name: Jesper de Raad
Affiliation: Laagland Archeologie / Municipality of Barneveld
Membership Category: Associate

My name is Jesper de Raad and I am a twenty-seven year old archaeologist. I studied Archaeological Heritage Management In A World Context at Leiden University; and in my research I emphasize on the social value
of archaeological monuments.
I believe that letting people connect to their (archaeological) environment has a positive effect on their values, and how they feel about themselves. This is not always easy because in-situ archaeological monuments are often
hard to recognize in the landscape. But, they do put time and life into perspective. And archaeological monuments shows that humanity can sustain a social historical environment.
Currently I am working as an commercial archaeologist in the Netherlands and as an archaeological heritage manager in the municipality of Barneveld.
In short:
I find archaeological monuments very intriguing and that is why I am very happy to be a new member of the International Committee of Archaeological Heritage Management.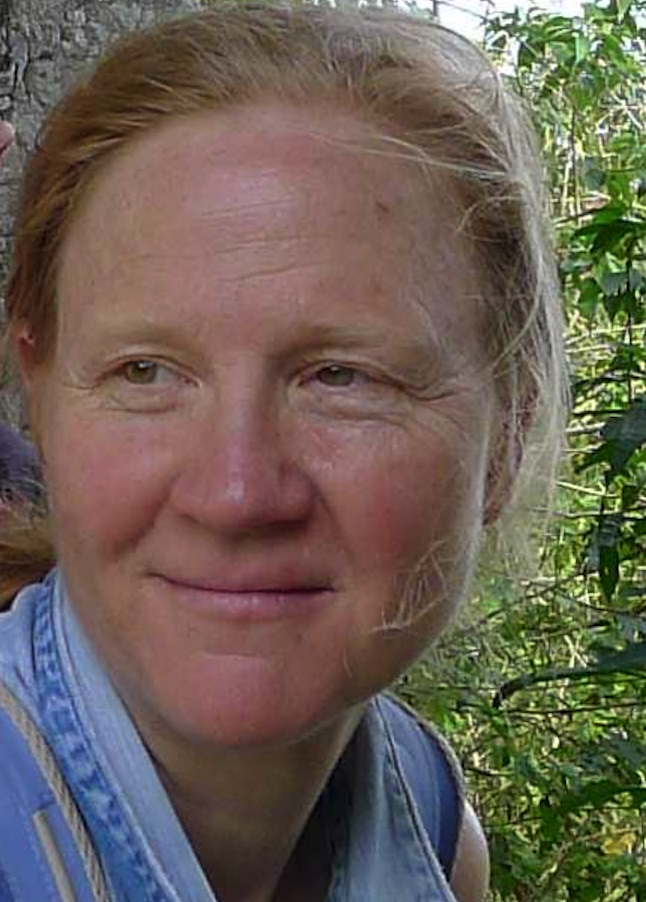 Name: Barbara Paca
Affiliation: Preservation Green LLC
Position: Principal
Membership Category: Expert
Barbara Paca is a highly recognized academic and professional. Well-steeped in culture and history, her credentials are numerous, including a professional 5-year degree in Landscape Architecture from the University of Oregon, a Ph.D. from Princeton University, a Fulbright Scholarship to Ireland, and a postdoc at Princeton's Institute for Advanced Study. In addition, Paca established the world's first postgraduate course in Garden Preservation at London's Architectural Association.
Specializing in landscape preservation planning, Paca is a principal of Preservation Green LLC. She has worked on a wide range of landscape projects, from historic preservation, to the restoration of small residential properties and large estates, to public park master plans and roof gardens. Trained as an arborist, she also has extensive experience in woodlot management and wetlands remediation. Barbara's design projects are noted for uniquely integrating her extensive understanding of academic, creative, and intellectual foundations. She has worked throughout Europe, South America, the U.S. and the Caribbean.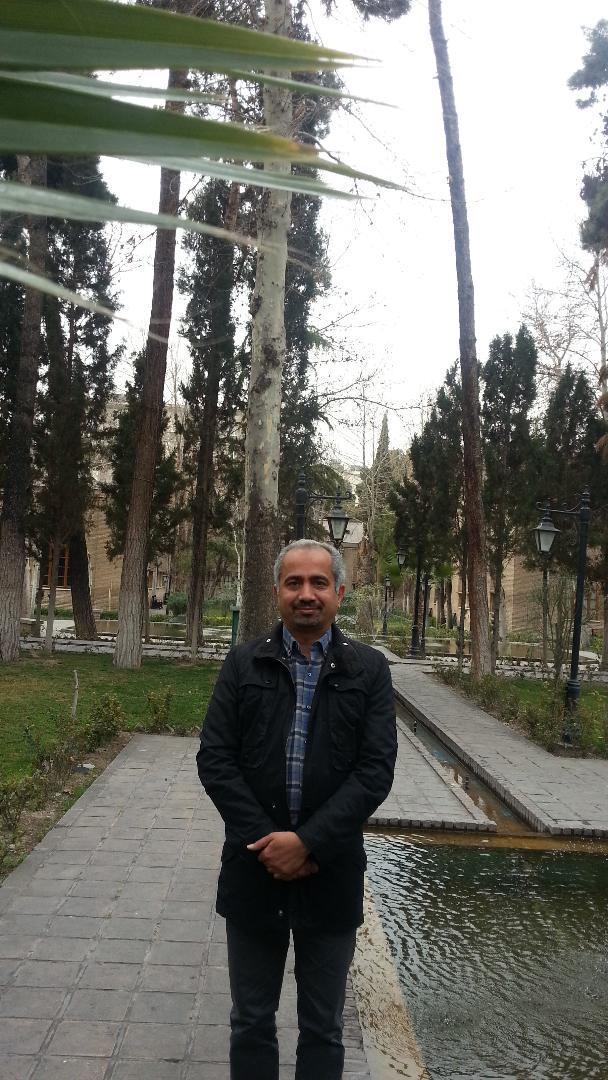 Name: Siavosh Saberi Kakhki
Affiliation: Tehran University Research Institute of Culture and Art
Position: Deputy Director
Membership Category: Expert
Since 1998, I worked in Iranian cultural heritage org. in Khorasan state with many experiences in restoration, rehabilitation and reconstruction monuments and site. I have had several positions such as the Director of Research center of the historic city of Tous. (The cultural landscape and significant historical and archeological site in the Este of Iran, Khorasan state), Director General of preserving and restoring monuments and sites of Iranian cultural heritage, handicraft and tourism org. (ICHHTO, Iran) and membership in specialized councils. I am member of the executive community of Iran ICOMOS and now, I'm Deputy Director of Research Institute of Culture and art Tehran University, university college of Fine Arts.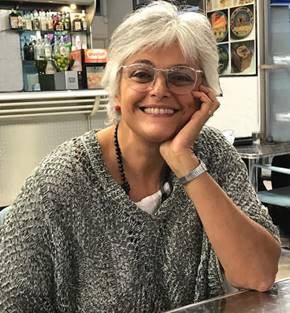 Name: Maria Luisa Germanà
Affiliation: University of Palermo (IT)
Position: Full Professor of Technological Design of Architecture
Membership Category: Expert
MSc. Degree in Architecture 1987; Ph.D. in Building and Environmental Refurbishment 1992. Her main themes of research (Architectural Heritage; Environmental Design; Rural and Vernacular Architecture; Ecological Building Materials; Refurbishment, Management and Maintenance of the Built Environment) are different facets of a holistic scientific interest, focused on the sustainability of the processes of formation, transformation and management of the most varied examples of built environment. She has applied to the Archaeological Built Heritage the systemic and process-based approach supported by the technological disciplines, focusing on the following issues: the reliable conservation; the programmed maintenance; the responsible approach; the accessibility and the Design for all.